KEEP YOUR CAT AMUSED, MENTALLY STIMULATED AND ENTERTAINED FOR HOURS!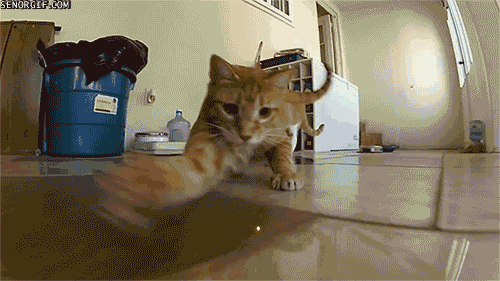 Our Interactive Cat Laser Toy will keep them active with an automatic laser generator that includes different speeds, angles, and much more ensuring hours of entertainment, as well as physical and mental stimulation!
Our Cat Laser Toy is a sleek and unique toy that keeps your felines busy and active during the day. On top of being a fun and interactive toy for your pets, this is also a very beautiful piece of decorative display that would impress your guests and visitors!
Keep Your Cat Active - By appealing to their hunting instincts cats will love to chase and bat the laser, motivating even the laziest of felines.
Automatic - Ideal for busy or on the go owners, our Cat Laser Toy will provide exciting Interactive fun that your Cats will love at the push of a button!
Dual Play Modes - Fresh, exciting Laser patterns can be automatically generated for playful pets; alternatively, the laser can be manually aimed for a more hands-on playing experience.
Smart - Operates for 15 minutes straight, and automatically turns o to allow your cat to rest.
Super Silent Design - Many cats are usually thrown o by toys and devices that make loud noises. This usually gives them anxiety and could be detrimental to their health! However, our cat laser toy is silent, ensuring a peaceful and harmonious environment for your furry friend as they play!
Features:
High-quality ABS plastic material.
Very luxurious modern design and engineering.
5 angles adjust the movement trajectory of 5 sizes
Dual power supply (4 sections of 5th dry battery + USB power supply)
Laser power: 0.7 - 0.8mW
Power: 4 x AA battery ( not included ) or USB charging
Specifications:
Material: PC+ABS 1 Smart Interactive 
Colour: White Size: 7*7*18cm
Package Includes:
1x Auto-Rotating LED Laser Cat Toy
1x Charging cable
1x User manual