Why Floppy Fish is the #1 Dog and Puppy toy?
Just like a fish out of water, the Floppy Fish dog toy has a realistic flopping action that instantly attracts your pup. Not only does it look like a real fish, it acts, flips and flops like a real fish as well. It will flop when touched and stay still when left alone. The Floppy Fish takes interactive dog toys to a whole new level and gives a whole host of benefits to your furry bundle of joy.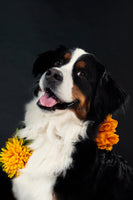 RELIEVES YOUR DOG'S STRESS LEVEL
If you don't know it yet, our four legged friends need to relieve stress just like us! The Floppy Fish Dog Toy helps with that by introducing an interactive toy into their ecosystem and igniting their hunting instinct that never goes away. This smart toy is designed to keep your dog curious, entertained and relaxed.
Relieve your dog's stress
STIMULATES MORE PLAYTIME
The Floppy Fish Dog Toy will adjust its flopping slower or faster according to the motion around it. If it detects that it's being played with, it'll flop faster. If it detects no motion, it'll slow down and eventually stop.
It makes playtime fun and exciting with the smart physical movements and ensures your dog is getting exercise whilst playing.
Choose Your Favourite Fish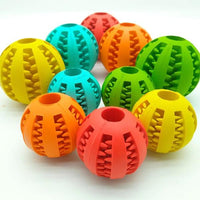 ELIMINATES SEPARATION ANXIETY
Many dogs get separation anxiety when their owners aren't home. Distract them with the Smart Floppy Fish Dog Toy for hours of endless playtime! Reducing your dogs separation anxiety will lead to a much happier, healthier companion.
Reduce Separation Anxiety
---
The Floppy Fish Dog Toy Is Trending
The Floppy Fish Dog Toy has recently taken the internet by storm, with videos becoming popular on platforms like TikTok, and all for a good reason!


Oftentimes, we look for dog toys that our canine friends will enjoy only to see them enjoy it for a few days before either becoming bored or destroying the toy. That's where the Floppy Fish Dog Toy is different 🐶
Promoting stimulating playtime day in, day out, the interactive elements of the Floppy Fish stop your pooch from getting bored and keep playtime fun, stimulating and different every day.

What's more, our Floppy Fish Dog Toys are made of high quality materials that have a realistic design, a washable outerskin and most importantly, a bite resistant quality - meaning you won't be needing to clean up the inner workings of your dogs toys anymore.

---
Trust Our Veterinarian Stamp of Approval. Vet Recommended. Pet Approved.
Many pet supply businesses don't take the time to thoroughly research the health implications of the products they sell, much less seek out the advice of a Doctor of Veterinary Medicine like myself. That's why I'm proud to be partner with Floppy Fish Dog Toy - they truly care about the welfare of the pets they serve.

Dr. Rose Brandt, DYM Head Veterinarian, Floppy Fish Dog Toy's Board of Experts.